Towing North Side Chicago – Comprehensive Services Unparalleled in Chicago
Towing North Side Chicago is the home of the best and most comprehensive vehicle services that are available in the Chicago area. We are staffed with knowledgeable and highly trained technicians that know how to handle all of your vehicle problems. We also have the most modern and fully equipped tow trucks in the industry that can help with any vehicle problem.
The following list is an example of some of the most common services that we provide motorists throughout Chicago. If you need further information on any of these services or any others, contact us 24/7 to have your questions answered.
Roadside Assistance North Side Chicago – Trained Professional Services When You Need Them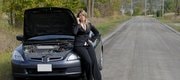 When motorists find themselves stranded on the side of the road, discover they have lost their keys, or have run out of gas; they can contact our staff around the clock for assistance. We will come to your location, within 20 minutes of getting your phone call, to diagnose your problem and help you in whatever way is required to get you mobile once again. In the unlikely event, we are unable to help you; we will tow you to a shop that will get you mobile.

Flat Tire North Side Chicago – No Longer Be Stranded With Our Quality Tire Services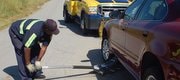 There are times when motorists are out on the road, that they my drive in an area where sharp debris, such as broken glass or nails, can cause damage to their vehicle's tires. When either slow leaks or complete blowouts occur, it is important to know whom to call. Contact our crew of highly trained technicians and we will change your tire for you safely and efficiently. If for some reason we cannot fix your tire and get you mobile, we will tow you to an alternate location. No matter what hour of the day you need our services; we will be there for you.
Jump Start Service North Side Chicago – Get Up & Running Quickly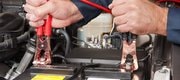 Faults in a car's charging system, or headlights left on when in a rush, are a couple of the common reasons that batteries lose their charge. When you cannot get your engine started, you need to contact our staff. We will come to you 24 hours a day, 7 days a week, within 20 minutes of getting your call and provide you with the jump-start service that will get you back on the road quickly.