Towing Beverly Chicago – Comprehensive Assistance When You Need It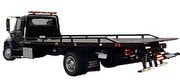 Towing Beverly Chicago is the leading provider of comprehensive roadside assistance and vehicle recovery in the entire Chicago area. We are aware that problems with any vehicle, car, truck, van, or motorcycle, can occur at the worst possible moment. Our staff of trained professionals is available to assist you in whatever way possible 24 hours a day, 365 days a year. If you are faced with a flat tire, lost keys, if you've run out of gas, or have a dead battery, we will dispatch a truck with one of our skilled technicians to your location within 20 minutes of your call. We at Towing Beverly Chicago, will assess the situation and have you back on the road again quickly, or tow you to a shop of your choosing.
Roadside Assistance Beverly Chicago – Knowledgeable Help Around the Clock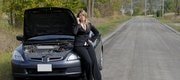 Vehicles break down, whether they are new, old, or regularly serviced. In the event there is a problem, it is always at the worst times, such as when rushing to work or an important engagement. We have staff trained to handle whatever situation you may find yourself in and will arrive within 20 minutes of your phone call. Don't be stuck stranded on the side of the road with car problems; contact us as soon as you need us. We will have your vehicle running and have you back on the road, or move you to an alternate location.
Flat Tire Beverly Chicago – Rapid Dependable Service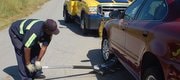 It never fails, you are headed to an important meeting or appointment, and there is a problem with a tire that lands on you on the side of the road. You can risk your safety trying to change it yourself, or you can contact our highly experienced staff of technicians. We will arrive to your destination, in our fully equipped truck, and assess what we need to do, to get your car moving. We will verify that your spare is properly inflated and safe to use, to help avoid further problems. Contact us immediately, if you need assistance with a flat tire.
Jump Start Service Beverly Chicago – Get Moving With Our Professional Services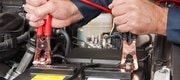 With batteries requiring little to no maintenance, even the best car batteries fail or lose their charge from time to time. This can occur when there is a short in the charging system, lights are left on, or a car has sat idle for too long in a garage without being started. Our experienced staff has the best equipment and jump service in the Chicago area. If you need assistance, contact us 24 hours a day, 7 days a week and we will be there to get you going or tow your vehicle to a repair shop.